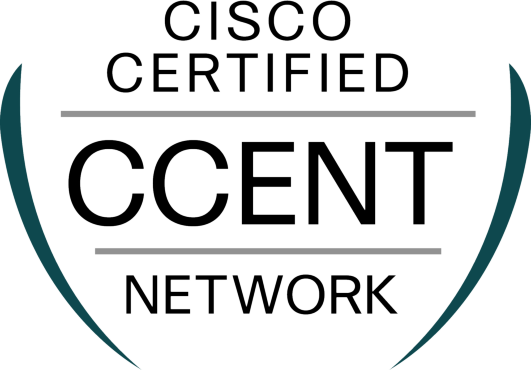 December of 2016 I posted posted about starting a journey. I was studying to become CCNA certified. I am happy to report that I achieved a CCENT certification in April of 2017 (sorry I haven't posted sooner).
In October of 2017, my employer sold the shop I worked at. I kept my job for a time, but ultimately the new owner was ripping people off, so I quit in January of 2018. Fortunately, a friend had hooked me up with an interview at a place he used to work (same guy who I studied with). I quit my job on principle, having no new job. But, I got a callback from said employer – I got hired!
In the end of February, I started as an Operations Technician in a Datacenter! I work the 3rd shift, which isn't ideal, but I changed careers! For years it has felt like an impossible goal, and I had felt so stuck. I am so blessed to have this opportunity.
I am continuing my journey towards CCNA; my new job affords me a lot of study time. We also have a plethora of Cisco devices laying around! I slack off from time to time, but I am going to get it done.
I won't ramble on, but I want anyone reading this to know that if I can do it, anybody can! Changing careers is a scary thing, and I was convinced that it would never work out. I felt trapped in a career that I was done with. But with diligent study and help, I was able to achieve my goal (or at least take the first step). So, don't give up on yourself – you CAN do it.
I also need to say: thank you Eric, I couldn't have done it without you!